Glass, a material known for its transparency and versatility, comes in various forms and types, each with its own set of advantages and disadvantages. The choice of glass can significantly impact not only the aesthetics but also the functionality of a space. In this article, we will explore the pros and cons of using different types of glass, ranging from traditional to advanced varieties, to help you make informed decisions in your architectural and design endeavors.
1. Regular Window Glass
Pros:
Clarity: Regular window glass offers excellent clarity, allowing natural light to enter spaces and providing unobstructed views of the outdoors.
Affordability: It is typically the most budget-friendly option, making it a popular choice for many applications.
Versatility: Regular glass can be used in a wide range of settings, from residential to commercial spaces.
Cons:
Lack of Insulation: It has limited insulation properties, making it less energy-efficient compared to other types of glass.
Safety Concerns: When broken, it shatters into sharp, potentially hazardous pieces.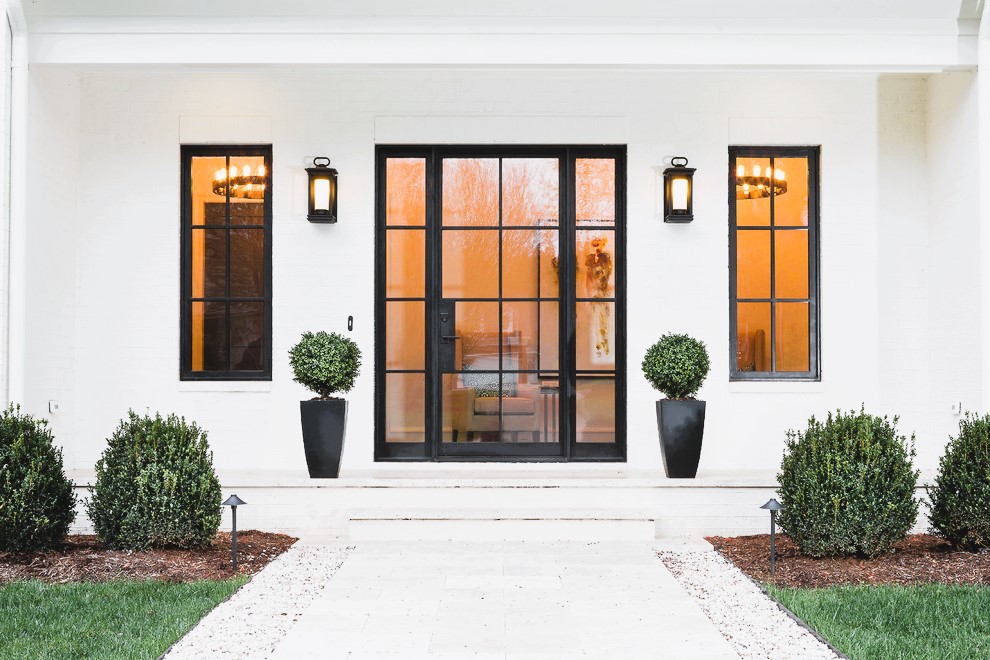 2. Tempered Glass
Pros:
Strength and Safety: Tempered glass is stronger than regular glass and shatters into small, less harmful pieces when broken.
Durability: It is highly resistant to thermal stress, making it suitable for use in extreme temperatures.
Versatility: Tempered glass is used in various applications, including shower doors, table tops, and automobile windows.
Cons:
Cost: It is generally more expensive than regular glass.
Limitation in Customization: Once tempered, it cannot be cut or altered, so any customization must be done prior to tempering. Do you like the article? Read also about the glass melting process: from raw materials to transparent sheets.
3. Laminated Glass
Pros:
Safety: Laminated glass remains intact even when broken, reducing the risk of injury.
Security: It provides enhanced security due to its resistance to forced entry and impact.
Sound Insulation: Laminated glass offers improved noise reduction properties.
Cons:
Cost: It is more expensive than regular glass and can be heavier.
Limited Design Options: The plastic interlayer may limit design possibilities, especially for decorative applications.
4. Insulated Glass (Double-Glazed and Triple-Glazed)
Pros:
Energy Efficiency: Insulated glass provides superior thermal insulation, reducing heating and cooling costs.
Condensation Control: It minimizes condensation on the interior surface during temperature variations.
Noise Reduction: Double-glazed and triple-glazed units offer effective noise reduction.
Cons:
Cost: Insulated glass is more expensive than regular glass.
Weight: The additional layers make it heavier, potentially requiring sturdier window frames.
5. Low-E Glass
Pros:
Energy Efficiency: Low-E glass reflects heat back into the room during the winter and reduces heat gain in the summer, resulting in significant energy savings.
UV Protection: It blocks a substantial portion of harmful ultraviolet (UV) rays, protecting furnishings and occupants from sun damage.
Comfort: Low-E glass helps maintain consistent indoor temperatures.
Cons:
Cost: It is more expensive than regular glass.
Professional Installation: Proper installation and orientation are crucial for optimal performance.
6. Tinted Glass
Pros:
Solar Control: Tinted glass reduces heat gain and glare from sunlight, improving comfort.
Privacy: It provides added privacy during the day while maintaining outward visibility.
Aesthetics: Tinted glass can enhance the exterior appearance of buildings.
Cons:
Reduced Natural Light: Tinted glass can limit the amount of natural light that enters a space.
Nighttime Visibility: Tinted glass may reduce visibility from the inside during nighttime.
7. Reflective Glass
Pros:
Solar Control: Reflective glass reflects a significant portion of solar radiation, reducing cooling costs.
Privacy: It offers daytime privacy by limiting visibility from the outside.
Aesthetics: Reflective glass can lend a modern, sleek appearance to buildings.
Cons:
Interior Reflectivity: In some cases, reflective glass can create unwanted interior reflections, affecting visibility and aesthetics.
Limited Visibility: It may reduce outward visibility during daylight hours.
8. Smart Glass
Pros:
Privacy Control: Smart glass can switch between transparent and opaque states, providing on-demand privacy.
Energy Efficiency: It can dynamically adjust to block sunlight and reduce cooling loads.
Aesthetics: Smart glass offers a futuristic and customizable design element.
Cons:
Cost: Smart glass is one of the most expensive types of glass.
Complex Installation: Professional installation and electrical connections are required.
9. Vacuum Insulated Glass (VIG)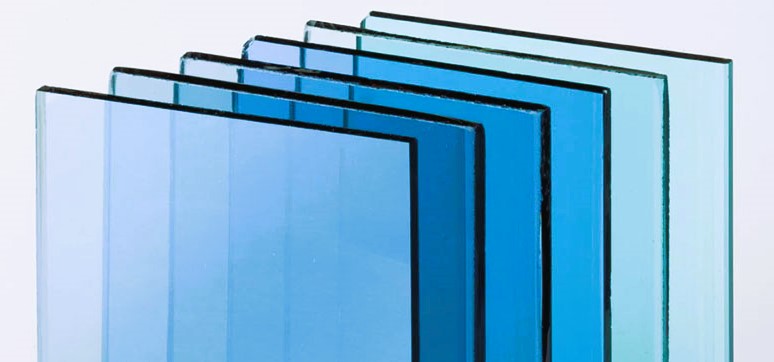 Pros:
Exceptional Insulation: VIG provides unmatched thermal insulation and energy efficiency.
Reduced Condensation: It minimizes condensation and moisture-related issues.
Sound Insulation: VIG offers superior noise reduction properties.
Cons:
Cost: It is one of the most expensive types of glass due to its complex manufacturing process.
Weight: VIG units can be heavy, requiring robust support structures.
10. Self-Cleaning Glass
Pros:
Low Maintenance: Self-cleaning glass reduces the need for frequent cleaning.
Environmental Benefits: It reduces the use of water and cleaning chemicals.
Durability: The self-cleaning coating is durable and long-lasting.
Cons:
Cost: Self-cleaning glass is more expensive than regular glass.
Effectiveness: Its self-cleaning properties may diminish over time and require reactivation.
Conclusion: The Right Glass for the Right Purpose
The choice of glass type should be guided by the specific requirements of your project. Whether you prioritize energy efficiency, safety, aesthetics, or other factors, there is a type of glass that suits your needs. Understanding the pros and cons of different glass types is essential to making informed decisions in architectural and design endeavors.
For comprehensive information on glass standards and regulations in Canada, please visit Glass Standards. These standards ensure the quality, safety, and performance of glass products used in Canadian buildings and constructions.
As technology continues to advance, new types of glass are likely to emerge, further expanding the possibilities for design, sustainability, and comfort in the built environment.